Painted Jars and Bottles
Yes this is another glass post, I just can't get enough and their are so many great articles out there that have tips and techniques.
I just didn't want to give up and I will promise to give off this kick of mine soon. 
Two nice articles and I will post a short video at the Bottom about painting bottles.
Decorating Diva – Creative uses for mason jars
http://www.sheknows.com/home-and-gardening/articles/836271/decorating-diva-creative-uses-for-mason-jars
Glue the top of each jar to the underside of your shelf, fill the jars with what you need and screw the jar back onto the lid. As much fun as we have sharing our favorite home décor product picks, we also love DIY decorating.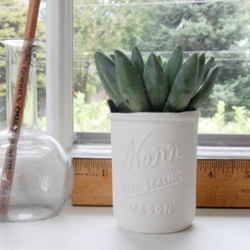 DIY – Painting Glass Jars – Bottles – Pizzazzerie
http://pizzazzerie.com/how-tos/diy-painting-glass-jars-bottles/
Use thinner paints as more of a 'stain' instead of an opaque paint. It would take me DAYS to cover all the fabulous projects I discovered, so for the purpose of this post I decided to just focus on glass items and what a simple coat of paint can accomplish. Spray paint the outside of the items.
How to Make Painted Bottle Vases – DIY & Crafts – Handimania
http://www.handimania.com/diy/painted-bottle-vases.html
First gather all transparent bottles and jars you've been storing for a long time. Prepare tools such as syringe, paint brush, and a bowl. Next, think of colors you …
How to paint glass bottles 1
This is how to paint glass bottles and recycle ordinary jars and bottles into beautiful vases.